5 Reasons Why Kastamonu Belongs in the Champions' League
Five Reasons Why Kastamonu Belongs in the Champions' League
TAKİP ET
DR. ALTAY ATLI / HENTBOLHABER.NET – Kastamonu is an idyllic province on Turkey's Black Sea coast, with a history stretching centuries back. Visitors to the urban center are attracted by traces of this history, having the opportunity to visit several places, such as the Ottoman-era mansions dotting the city center. A visit to Kastamonu is always a unique experience, complete with sightseeing, hospitality, and of course gastronomical delights. These days, however, Kastamonu is offering a new kind of attraction, both to Turks and to visitors from the rest of the world: top-notch women's handball!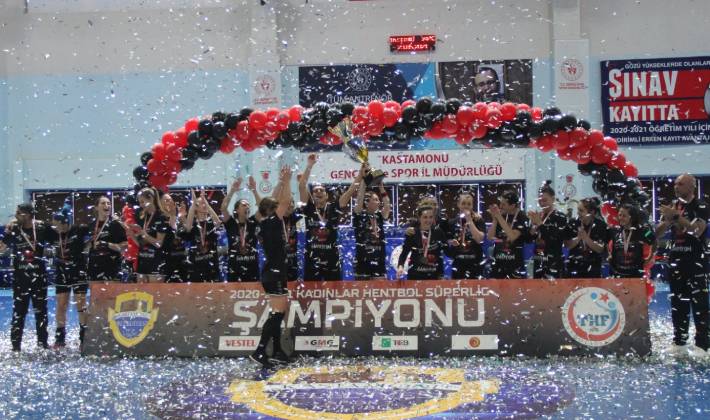 Kastamonu Belediyesi GSK, the local women's handball team, is at the top of Turkey's handball scene, having completed the 2020-21 season with two trophies, the league and the cup. Kastamonu is also no stranger to European level handball, having played the final in the EHF Challenge Cup in 2015-2016, reaching the semi final of the EHF Cup in 2017-18 and the quarterfinals of the same competition in 2019-20. For the 2021-22 season, they have earned a spot in DELO Women's EHF Champions League, becoming the first Turkish women's club team to compete in Europe's top-tier competition.
Past performance, both at the local and the international level, justifies Kastamonu's place in the highest echelon of European handball, yet there are at least 5 reasons why Kastamonu Belediyesi GSK belongs in the Champions' League.
First of all, it is about players. We are talking here about a team that can field local talents together with international stars in its lineup. Last year, Turkish national players such as Serpil İskenderoğlu, Beyza İrem Türkoğlu, Merve Durdu, Elif Aydın Sıla and Ceren Coşkun were joined by international names such as Norway's Amanda Kurtović, Sweden's Julia Erikson, and Russia's Alena Ikhneva to create a powerhouse that was coached by none other than Helle Thomsen, one of the best women's handball coaches produced by Denmark. For the upcoming season, new players that have signed up for the club includes Jovanka Radičević, Majda Mehmedović, Milena Raičević, and Marina Rajčić. In short, when Kastamonu plays in the Champions' League, spectators will have the chance to watch some of the finest players of Europe in action.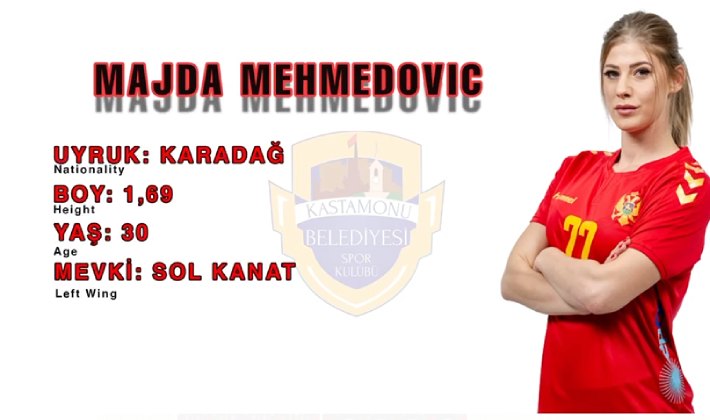 And there will be spectators, plenty of them, watching this team. Last year, no audience was allowed into the hall due to the ongoing Covid-19 pandemic. However, this year they are likely to be back, considering the significant progress Turkey has achieved in vaccination. Taking the pre-pandemic levels of attendance into consideration, the club expects to play next season's games in front of an average of 3,500 spectators. Being the team of a smaller town in Turkey is an advantage in this respect. Teams from metropolises like Istanbul and Ankara find it difficult to attract spectators to handball games, as they have to compete with much more popular football and basketball teams, and most often people of such cities identify themselves only with the football team they are supporting, ignoring all the others. In Kastamonu, however, it is different. The women's handball team gets much more publicity, it is the most successful team that the province has produced, and it is the team that puts Kastamonu on European sports map. So when Kastamonu Belediyesi GSK plays in the Champions' League, it will be much more than handball for the local people. It will be about witnessing history, showing their allegiance to a club of their own, and supporting the noble cause of the town where they were born.
Thirdly, and related to the issue of spectators, Kastamonu belongs in the Champions' League also from a physical infrastructure perspective. The club has built a new handball hall at the center of the town, and unlike the majority of venues in Turkey where handball is played, this new hall has spectator stands on all four sides of the pitch and it can host 4,000 fans. Needless to say, the new hall in Kastamonu is in perfect compliance with the requirements of the DELO Women's EHF Champions' League.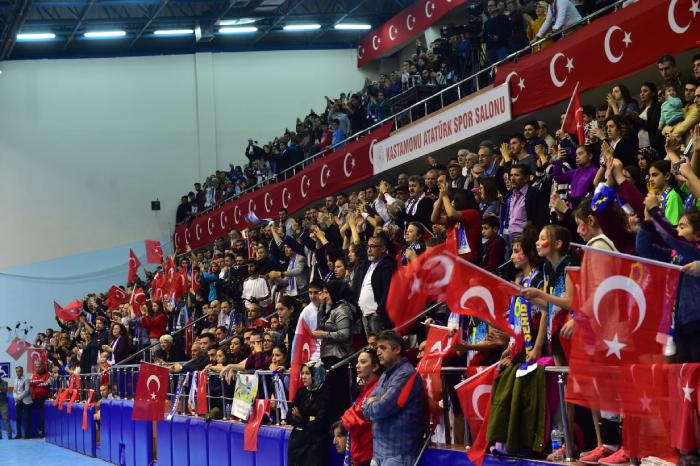 Sustainable finance is a must-have condition for the success of a handball club, and Kastamonu has come a long way in this respect. They have signed a sponsorship deal with Vestel, a Turkish home and professional appliances manufacturing company which is also very well known in the European market of consumer electronics. Moreover, the club has also extended its deal its other major sponsor, TEB Bank. The key here is to establish a virtuous cycle: Long term sponsorships can enable the club to invest more; greater investment can bring more success on the field; and greater sportive success can attract even more and better sponsorship deals.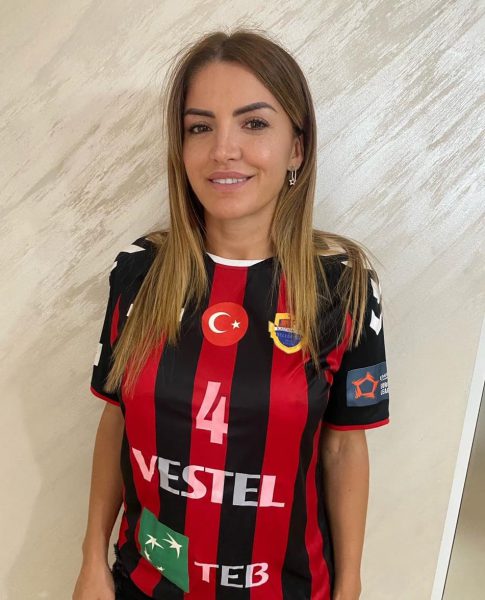 Finally, Kastamonu's participation in the Champions' League is important not only for the club itself or for Turkish handball, it is also an important step for European handball. Kastamonu's success and longevity in the Champions' League can open up a new frontier in European handball, extending the vision of our sports in the continent, and creating a source of inspiration for teams and clubs from parts of Europe that have hitherto remained under the shadow of the powerful blocs of Scandinavia, Western Europe and ex-Yugoslavia.
EHF has made a correct and very wise decision to include Kastamonu Belediyesi GSK in DELO Women's EHF Champions League. In coming September, when the team plays its first match in their new sports hall, handball fans all around Europe will see the value of this decision themselves.